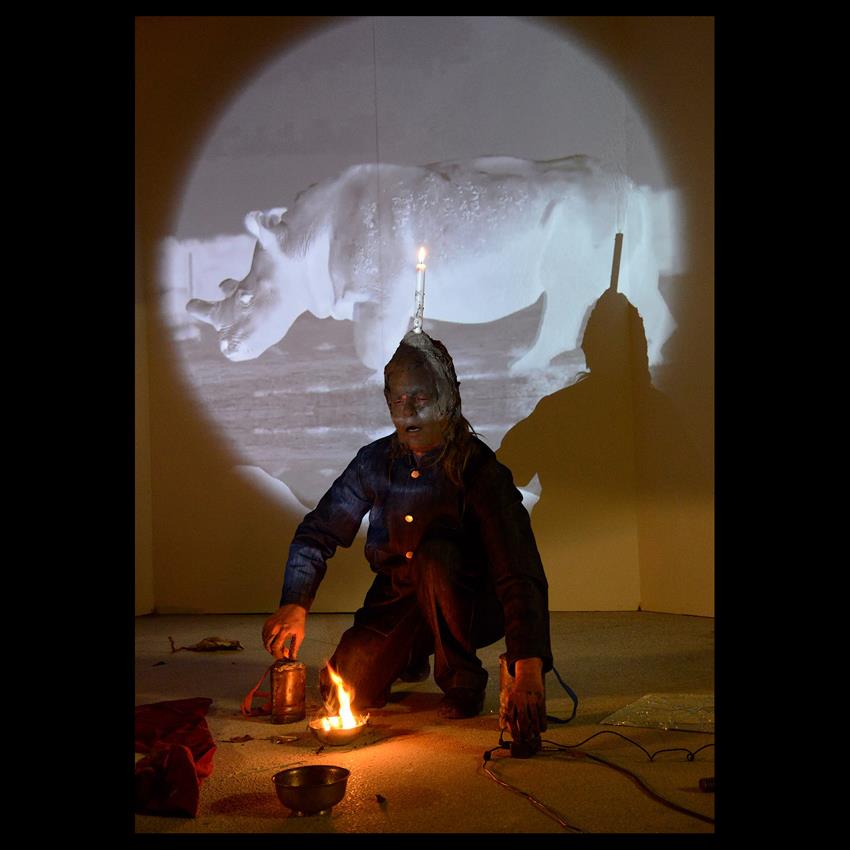 https://supermarketartfair.com/
image by Malou Bergman
Istanbul Performance Art arranged a program during the artfair.
It was just a few days after Sudan had passed, the last living male Northern white Rhinocerous,
it seemed of crucial symbolic value, to witness an ancient giant mammal near extinction.
The work wanted to adress this paralyzing gap between knowledge and action.